A lot has been said about companies deeply exploring the crypto space and harnessing its potentials to achieve team goals and raving customer and user experiences, but most times, these companies creating these success stories aren't usually recognized consequently.
A lot of crypto enthusiasts might tend to argue or contemplate on which Cryptocurrency related companies have had wide mark achievements in the last few years, but after closely monitoring trends and global metrics, we came up with a list of top-class companies and projects that are making this space buzz with excitement and enthusiasm.
1.
BINANCE
Binance is a global cryptocurrency exchange that provides a platform for trading an array of various cryptocurrencies. Binance is the foremost crypto company worldwide today because of the different and large number of dominant services on offer on their platform. From Binance Labs to Trust Wallet, Binance has been able to wade off competition for the top spot for months, running to years. They offer top-notch products under the Binance family of products and these merchandises are used by a large chunk of the crypto community worldwide today.
If five out of ten individuals aren't trading on Binance, they are most likely using their TrustWallet to store their Crypto or using many of their other numerous services. With an ever surging native token backed up by numerous mouth-watering use cases, BNB has stood out as a highlight for every Blockchain believer on how a token is to be and has to be used if a platform wants to remain functional and effective in the industry.
Again, Binance showed its competence when their exchange was hit with a $40m hack (https://techcrunch.com/2019/05/07/binance-breach/) by one of the industry's profound hack groups. Many firms or businesses would have been drastically affected by such hit, just like the case of Cryptopia (https://www.newsbtc.com/2019/01/15/breaking-crypto-exchange-cryptopia-hacked-police-starts-investigation/) but it took Changpeng Zhao, the founder of Binance only a few days to address the whole situation and restore belief to the ever-growing crypto community via the help of their SAFU scheme.
These highlights place Binance at a level which other crypto projects and firms can only envy from afar, and rightly so. They've built a reliable system that has the robust strength to tackle any challenges thrown at them, and their growing staff with amicable heads would only strengthen their place as the foremost crypto project for years to come.
2.
COINBASE
Coinbase is a digital currency exchange headquartered in San Francisco, California. It was founded in 2012, and just like Binance, Coinbase had a former associate of Blockchain.info as one of its co-founders. Brian Armstrong and Fred Ehrsam created this excellent digital asset destination where projects could list their tokens and provide substantial liquidity to users and companies looking to trade cryptocurrencies.
2014 was a year of both good fortune and all their hard work paying off as Coinbase were able to launch multiple user intriguing products to the crypto space. They were able to garner over 1million users on their trading and assets platform and secured insurance that was able to cover for the bitcoins on their platform.
These incredible milestones brought in more users as trust was built within a short period, coupled with the fact that Coinbase purchased one of the leading Blockchain explorers, Blockr and enterprise eccentric tool, Kippt to solidify themselves as long term pioneers of Blockchain and Cryptocurrency for years to come (https://www.coindesk.com/coinbase-acquires-block-explorer-service-blockr-io – https://techcrunch.com/2014/05/06/coinbase-kippt/).
It is also noteworthy that Coinbase has done incredibly well to align their services with various rules stipulated by the SEC and other financial governing bodies located in the US. Many projects or companies would have difficulties doing business and staying in the good books of the SEC, but Coinbase has navigated all through these hurdles over the years and they don't seem like stopping anytime soon.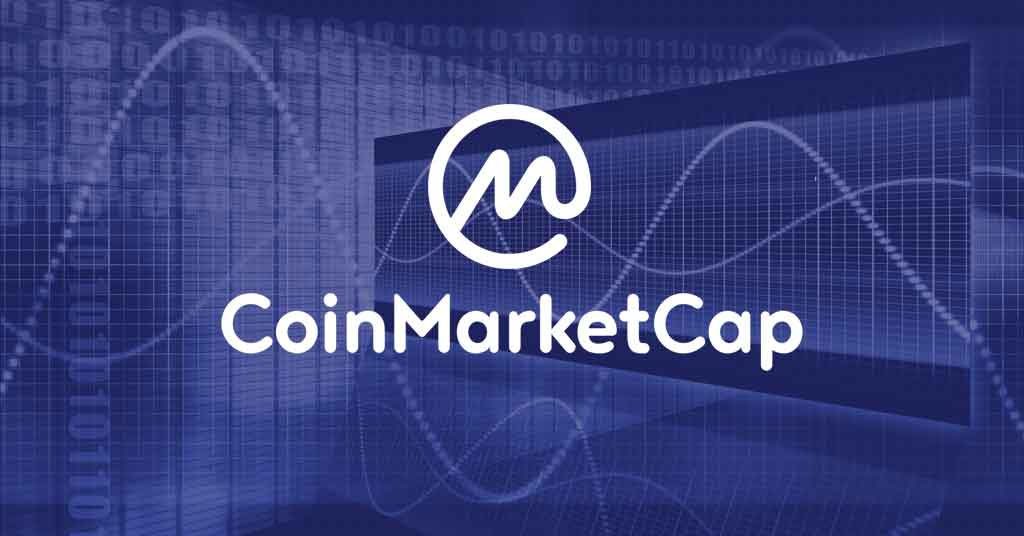 3.
COINMARKETCAP
CoinMarketCap is the world's second most popular cryptocurrency website according to Alexa and a UTC time-based online destination that tracks most of the new and old coins that have hit the market. It also shows users the current value in USD and satoshi for each coin or listed token as well as their tradable exchanges and other trade-related metrics.
Brandon Chez founded CMC in 2013 when the Crypto space badly needed a primary website that would list every possible peculiar coin data needed to make wise choices in terms of investing in Cryptocurrencies and overall characteristics of how different tokens are performing on various crypto markets and exchanges.
It was not an instant success as Coinmarketcap took hits by a chunk of crypto enthusiasts who questioned the authenticity of the data they showed users on their platform. This action was due to the extensive off the mark blackhat approaches used by exchanges to tweak trade volumes and data on their respective exchanges.
This peculiar subject has been dealt with over time with new updates and techniques employed by the small team at Coinmarketcap. To further cement Coinmarketcap as a top crypto firm for accurate data analysis and metrics for various crypto projects and coins, 32-year-old Brandon Chez and his Coinmarketcap team made a company first acquisition of Hashtag Capital, a startup developing algorithms that analyse "all points of available liquidity" to more accurately reflect an asset.
In today's world, Coinmarketcap is well placed globally, with a gross value of over $1B and they are making the right decisions when it comes to providing accurate data and dotting over numerous analytics to give the end-user that perfect experience and platform to carry out cryptocurrency research effectively and efficiently.
4.
PAXFUL
Paxful is a peer to peer Crypto and fintech marketplace connecting buyers with sellers from across the globe, it was founded in 2015 by a somewhat failed entrepreneur at the time, Ray Youssef and experienced Java Developer Artur Schaback. Paxful has done well to raise eyebrows and become one of the leading online marketplaces for peer to peer crypto transactions.
Ray Youssef's announcement to start Paxful in 2015 met a lot of criticisms due to his unconvincing record in other business enterprises he had taken up since the early 2000s, but with an experienced Developer in Artur as co-founder, there was a meagre belief that he could pull this one off.
And he did. In 2016, just a little above 1year after they started Paxful, Ray and Arthur announced a daily high of over 8000 DAILY completed peer to peer transactions across the platform, the highest of any such platform at the time (https://news.bitcoin.com/paxful-co-founders-process-8000-bitcoin-transactions-per-day/). The success of Paxful was instant due to the dire need of individuals for a trustworthy peer to peer community rid of scam and fraud.
Nonetheless, Paxful became a den of scammers and fraud in late 2018, due to an influx of new users after the bull market and this affected their worldwide customer ratings severely. It didn't take Paxful too long to come up with different measures to curb these bad actors, even though it meant they would miss out on a large percentage of users joining the website.
An improved AI-powered biometric KYC verification system was introduced in 2019 and this has helped in curbing the amount of fraud currently being experienced on the platform (https://bitcoinmagazine.com/articles/paxful-introduces-ai-powered-biometric-verification-improve-kyc-and-aml). Arthur and partner has since been able to position Paxful as a mainstay in this industry with timely updates to keep them relevant and current with the ever-evolving tech and fintech world.
5.
IMTOKEN
imToken is a feature-rich digital asset wallet enabling multi-chain asset management, DApp browsing and secure, private exchange of value. It is secure and simple to use, integrating blockchain technology into one's daily life.
Founded in 2016 by Hangzhou based entrepreneur, Ben He, the versatile digital wallet imToken was originally introduced to the Chinese market, but after widespread raving reviews of the great functionalities it tends to offer, imToken has expanded to different countries and continents with a fast pace and within a short time.
ImToken started out with 4 team members in 2016 which have since grown to over 40 with a hierarchical chain setup to boost efficiency. They've had their security troubles too just like the other top Crypto companies on this list, notably on the 9th of June 2018 when their Amazon AWS web account was breached and a total of over 70,000 user wallets got affected subsequently (https://medium.com/imtoken/disclosure-of-security-incident-on-imtoken-757be7e8d43b).
Ben He and his team of experts have since fixed their security vulnerabilities and introduced the highly covert imToken 2.0 with numerous wallet functionalities and various blockchain wallet support. imToken gained massive traction on the back of a VC raised $10m investment from IDG Capital for further expansion of their evolving digital wallet system.
Currently, the digital wallet boasts an average of over 4 million monthly users, processing thousands of transactions and taking up more than 10% of Ethereum based transactions worldwide. With an improved in-app crypto conversion system and one of the most secure and versatile wallets to store various tokens on different blockchains, imToken are definitely one of the top companies to have graced this space in recent times and the future certainly looks appealing.